North Sunflower Medical Center Wins Nightingale Award
A message from North Sunflower CEO, Sam Miller:
We are honored beyond description that the Mississippi Nurses' Association, and the Mississippi Nurses' Foundation this week recognized North Sunflower Medical Center as their Hospital of the Year. Of course, it's always a blessing when others take notice of your commitment and dedication. But the Nightingale Award was particularly exciting for our family here at North Sunflower.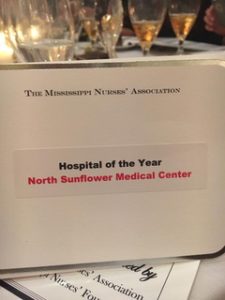 North Sunflower Medical Scholarship Program
This award happened because the entire North Sunflower community made a commitment to providing the best care available by hiring good people, and training them to be their best. The North Sunflower Scholarship Program is just one part of that commitment. As Sandra Britt has said, "We want to keep everybody growing and learning. Growing never stops." As Chairman of the North Sunflower Foundation's Scholarship Committee, Sandra often says she just loves to "watch people sprout wings and grow."
Nightingale Award is a Team Effort
Of course, we're proud of every member of the North Sunflower family. We value the commitment they make to providing the best care anywhere. Awards like this are a team effort and the honor is spread equally throughout this entire community. We know that nurses are most often on the front lines of providing quality health care and personalized service. The commitment and sacrifice to help others is an inspiration to me and everyone else who works here.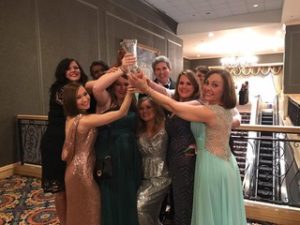 But it takes a very strong team around them — from the housekeeping staff, to the administrative team, to the doctors and practitioners — all working together with nurses to provide each individual patient the best care possible. That's what makes this award so special.