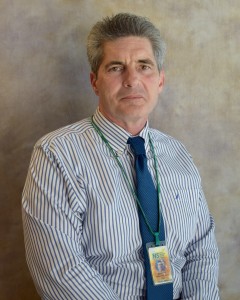 Please allow me to welcome you to North Sunflower Medical Center. We hope you will find this website informative and a quick reference to the services provided by North Sunflower Medical Center. We have seen many changes over the years at our hospital, but nothing to compare to the exciting future we now have planned for our facility.
The Board of Trustees and the entire Staff of North Sunflower Medical Center pledges to continue to provide only the highest standards in quality health care. We have joined hands with the City of Ruleville to be active and participating partners in the economic development of our town.
We pride ourselves in offering personalized care to all who enter our doors. As an early Hill Burton Hospital, we continue to pledge to offer the very best in medical treatment. We are proud of our friendly, courteous staff who constantly seek to be better educated in the latest techniques and medical training available.
The future is even brighter for the North Sunflower Medical Center with the addition of the North Sunflower Medical Foundation. North Sunflower Medical Foundation is the charitable, non-profit, 501(c)(3) fundraising arm for North Sunflower Medical Center. The Foundation operates for the benefit of the Medical Center and the residents of Sunflower County and surrounding areas by assisting with the enhancement of quality healthcare, to provide grants for educational purposes to ensure the availability of healthcare professionals, and to partner with local governmental agencies in matters related to healthcare.
North Sunflower Medical Center has a new Surgical Wing and The Beacon Wellness Center. We are able to offer our patients the latest in surgical procedures; the ability to better rehabilitate patients following surgery, strokes, etc.; educational classes for controlling diabetes, cardio vascular disease, and other chronic illnesses.
As we continue to partner with other facilities, such as University of Mississippi Medical Center to provide cutting-edge technology with real-time tele-emergency medicine, patients at North Sunflower Medical Center now have immediate access to specialists in Jackson, MS without ever leaving home.
North Sunflower Medical Center has become known throughout the Mid-South and other parts of the country as "The Little Hospital That Could". We have worked hard for the past 58 years to earn your trust and loyalty. We pledge to continue to offer our patients the latest medical equipment, beautifully appointed patient rooms, friendly staff, excellent care, and delicious meals.
Come join our family and see why people all over the Delta are saying, "Take me to Ruleville."
Watch us continue to grow!
Sam Miller, CEO