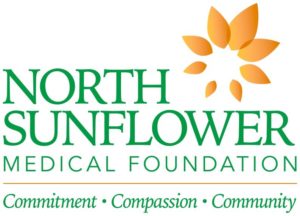 Chances are, you've probably heard of hospital foundations, like North Sunflower Medical Foundation. But like many individuals, you may have no idea what they are, or why they're so necessary. For a non-profit hospital like North Sunflower Medical Center, they are critical.
Simply put, a hospital foundation raises money and community awareness for a hospital or medical center, like North Sunflower Medical Center. Hospital foundations are created to financially hold up thousands of not-for-profit hospitals and medical centers.
"A foundation may share some board members with a hospital, but it's a separate organization with a separate focus," said Stacy Davis, Associate Executive Director of North Sunflower Medical Foundation (NSMF).  NSMF is incorporated under the laws of the state of Mississippi and has its own ruling from the Internal Revenue Service as a non-profit charity.
The focus of the Foundation is to provide resources for North Sunflower Medical Center for equipment, educational grants, programs and services that otherwise would not be possible. Its mission statement is: "The mission of the North Sunflower Medical Foundation is to promote health and wellness for the residents of Sunflower County and surrounding areas by assisting with the enhancement of quality healthcare, to provide grants for educational purposes to ensure the availability of healthcare professionals, and to partner with local governmental agencies in matters related to healthcare."
Through fund-raising efforts and community involvement, hospital foundations help keep health care providers and their communities in touch with each other's needs.
NSMF raises money in several different ways, including:
Annual Gifts: support through a variety of programs which encourage entry level giving. Approximately 380 employees give an annual percentage of their salary to the foundation.
Gifts of Tribute: provide an opportunity to remember those, living or deceased, whose kindness and love have touched our lives. A gift could be made in memory of someone who has passed away, or in honor of someone celebrating a birthday, anniversary, graduation, wedding or retirement. The honored person or family will be notified of the tribute in their honor or memory.
Planned Gifts: when a person leaves part of his or her estate for the hospital foundation in a will, or establishes a charitable gift annuity or trust.
Corporate Gifts: businesses joining hands to improve the healthcare of tomorrow.
Programming: Special events, such as golf/tennis tournaments, Breakfast with Santa, Relay for Life and galas.
Special/Signature Gifts: large one-time donations from individual donors. Naming opportunities are available.
A reason to give…
"People give for a number of reasons," Davis explains. "More often than not they believe that they are contributing to better health care in their community."
Better hospital funding means more and better services. In the long run any contribution to a hospital's foundation is an investment in your and your community's health. To contribute to the North Sunflower Medical Foundation, call 662-756-4129, email at stacy.davis@nsmedicalfoundation.org.