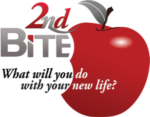 Open Monday – Friday 8am – 5pm
860 N. Oak Avenue
Ruleville, MS 38771
(662) 756-4000 Referral Line
A Father's Story
The Artificial Pancreas: A Fathers Story. One of the most important advancements in the treatment of diabetes since insulin has come from the incredible persistence of Mr. G. Ford Gilbert, who experienced the devastating effects of diabetes upfront and personally. At the age of two, Trina, Mr. Gilbert's daughter, was diagnosed with Type 1 diabetes. This amazing little girl went from singing, skipping and playing like a normal child to being constantly fatigued, experiencing frequent seizures, and a rapid degradation of her overall health. As a concerned father, Mr. Gilbert felt helpless as Trina spent her days in and out of hospitals.
Mr. Gilbert, a lawyer by trade, was completely unwilling to let diabetes destroy his beautiful daughter. Driven by a father's love, he enrolled in medical school, started a non-profit research institute, and called on his faith to find the resolution he required. The first and perhaps most important role of insulin is to signal the liver to produce the enzymes that are necessary for proper metabolism. It was the attempt to deliver a small dose modulating treatment that exposed the simple fact that one need only achieve proper liver stimulation in order to stop the complications of diabetes, thus providing individual cells the energy necessary to perform the function defined by their DNA. Mr. Gilbert and his team created a pump to work in conjunction with a specific method of therapy called Artificial Pancreas Treatment®. No other treatment achieves these outcomes.
Trina received her first treatment at UC Davis at the age of 5. Within a month, her pale skin was pink, her seizures had ceased and her playful spirit was restored. She even started singing again. The events that had to unfold in order for this treatment to be developed are nothing short of a miracle. Left untreated, Trina's chances of ever having children were doubtful.Diagnosed with Type I diabetes at two, Trina is now 34 with five healthy children! Our patients have specific parts of their lives that have been lost to this disease, and after being treated at Trina Health, they are restored. We can't wait to see what you will do with your new life!"
Visit the main Trina Health website